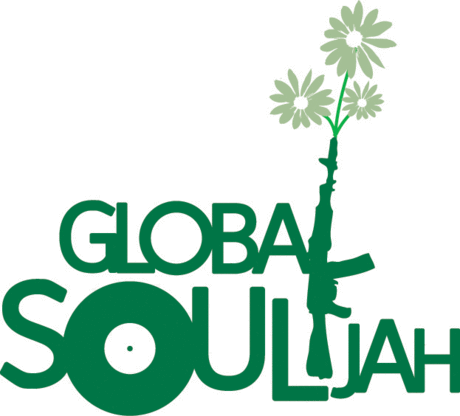 The evergreen
Wagon Christ
kicked off the show this week with his personal brand of machine funkery from his new album before
Venetian Snares
then twisted reggae into new forms with his excellent '
Ever Apparent All Being Shoulder
', the rest of the forthcoming EP on
Planet Mu
is more than worth checking as well. Things then went all organic and 'tropical' as
The Creole Choir Of Cuba
unleashed their unique fusion of choral vocals and Afro Cuban rhythms. I've got to be honest I was slightly disappointed by the album but was fortunate to catch them live last year and they rock it BIG time.
Strut
carry on their great artist album series by getting
Orchestre Poly Rythmo
back in the studio after far too long for some Afro niceness before
Azymuth
, who have never been far from the studio, start the warm up to their new release which celebrates 35 years of recording. An amazing milestone especially since the years haven't diminished their hunger and quality of output. The tropical vibes then continued but got all 2011 first with some great new MC talent in
Blitz The Ambassador
and his pyschedelic freestyle beats - can't wait to get my hands on the album.
Mo Kolours
then followed with his unique take on global fusion, twisting his Mauritian roots and black music leanings through the world of plug ins and computer screens to more than pleasing effect. I can't believe that I had never heard of
Caural
before last week and for that I have to thank
Eat Concrete
records and their re-issue EP of some of his classic material including the lovingly executed concept track, '
Sorry Underground Hip Hop Happened 10 Years Ago
' - YO!! I then had to drop a track from the EXCELLENT
Slim Line Mutha
album coming soon on
Broadcite
which is full of golden age hip hop and soulful vibes start to finish not to mention a whole host of great vocalists and MCs - I'm telling you look out for this project..
Twit One
then dropped a great little slice of beat splice cheekiness from his new 10" LP before I mellowed things out with some wonderful nu-soul courtesy of the LA residing trio,
King
. Now due to my moving woes I haven't been supporing
Amalia
and her new album and I hope the taster on this weeks show will serve as an introduction to this great new soul talent and her 80's synth soul.
Robot Koch
either spends far too much time in the studio or works double quick style. His latest project is a team up with the vocal alchemy of
John Robinson
which has brought out the soulful side of this prolific knob twiddler, I'm excited.
Peaking Lights
are one of the bands du jour but seem to have bit more depth than your average blogosphere 'here today gone tomorrow' fodder and I particularly the dub version of '
Birds Of Paradise
'.
Gagarin
then upped the tempo with a taster of their new album and some ultra deep two step vibes to end another weeks musical joyride..
Wagon Christ
- Accordian McShane (Ninja Tune)
Venetian Snares
- Ever Apparent All Being Shoulder (Planet Mu promo)
The Creole Choir Of Cuba
- Tande (Realworld)
Orchestre Poly Rythmo
- Gbeti Madro featuring Angelique Kidjo (Strut
Azymuth
- In My Treehouse (Far Out promo)
Blitz The Ambassador
- Dear Africa feat Les Nubians (Jakarta Recors promo)
Mo Kolours
- Drum Talking (One Handed Music promo)
Caural
- Sorry Underground Hip Hop Happened 10 Years Ago (Eat Concrete promo)
Slim Line Mutha
- Pulling Your Card feat Monte Smith (Broadcite promo)
Twit One
- Jederliebtihn (MPM promo)
King
- The Story (King)
Amalia
- Art Slave (Tokyo Dawn)
Robot Koch & John Robinson
- Smorgasbord (Project Moon Circle)
Peaking Lights
- Birds Of Paradise, Dub Version (Not For Fun)
Gagarin
- 3KA-3 (Geo promo)